Reflecting AKA's safe and fun environment online
---
Auckland Kindergarten Association
Auckland Kindergarten Association (AKA) is New Zealand's largest kindergarten association, and also the largest education provider outside the tertiary sector. Webscope provided a modern, responsive site that supports the complete organisational model.
Project business goals
Increase Revenue
Reduce Expenditure
Protect Market Share
Provide Social Benefit
Operate within Regulations
Webscope did a fantastic job of interpreting our brand and bringing it to life on our website. The feedback that we have had from our stakeholders has been phenomenal. The website is performing well - the analytics are impressive, within a short period of time of the site launch. Carla Sheldon
Learn, educate and operate
AKA needed a suitably comprehensive website to connect with both parents and teachers of children under 5, and share the wealth of information AKA produce on the sector.
With 107 centres Auckland wide, the site also needed to provide a simple way for parents to find and learn about a centre near them, while enabling teachers the opportunity to customise their centre page and share images, stories, and events relevant to them.
The result is a responsive, fun, yet deceptively easy to use and navigate website that captures the AKA brand and gives each centre a unique voice.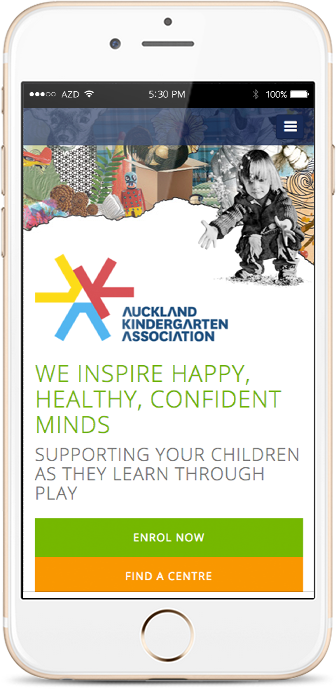 Project domains
CMS
Web Application
Native App
Business System
Services provided
Personas
User Stories
Customer journey mapping
Branding
Website design
Responsive design
Website development
Source control
Analytics setup
Goal tracking
Security updates