Software of Excellence
Becoming the experts in your industry
"What we found was that Webscope spent a lot of time up front to really get a feel for the business, what we were actually trying to achieve and then delivered that back to us prior to any work being commenced. Webscope deliver websites, however they are more about understanding how to communicate your "Why" and develop your brand and execute to customers." Jonathan Engle
Software of Excellence (SOE) develop dental practice management and imaging software that enables dentists to focus on providing the best possible dental experience for their patients - without having to worry about the day to day management of their practice. We worked with SOE to create a multi-regional, responsive site to showcase their software to the world.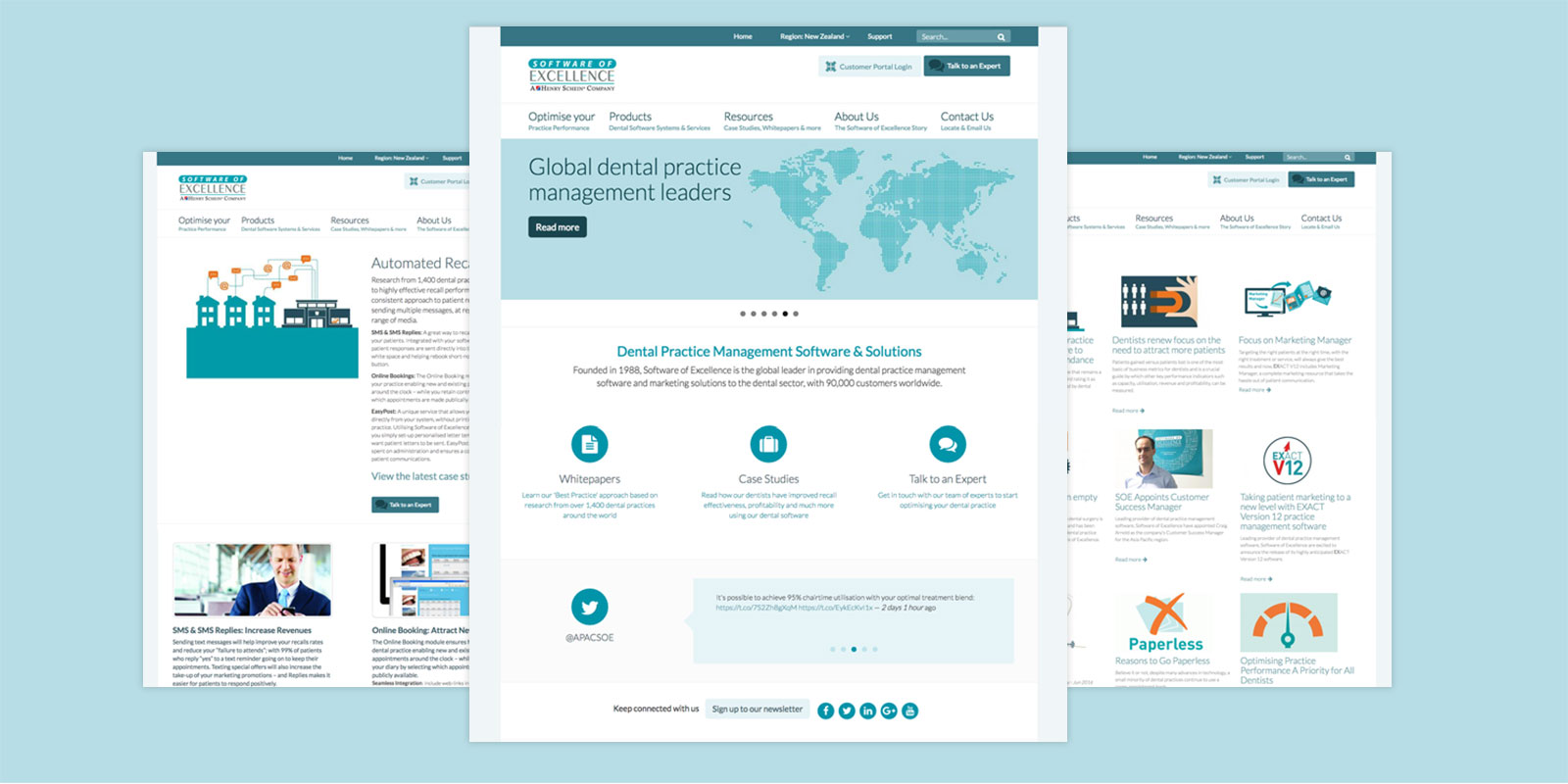 Human-Centered Design
Software of Excellence wanted to provide the best experience possible for their customers depending on where they were visiting the site from. This was done through a complete redesign of the website to improve the customer experience and increase conversion channels by delivering relevant content depending on the region selected.
Business-Centered Delivery
We worked with SOE to create an innovative customer support portal for users of their product to interact with instead of direct calling. This allowed SOE to make huge efficiency gains as a global organisation, reducing pressures on their support team and servicing dental surgeries worldwide from one source. What started out as a New Zealand focussed solution has now been rolled out internationally by SOE due to the immediate results they achieved.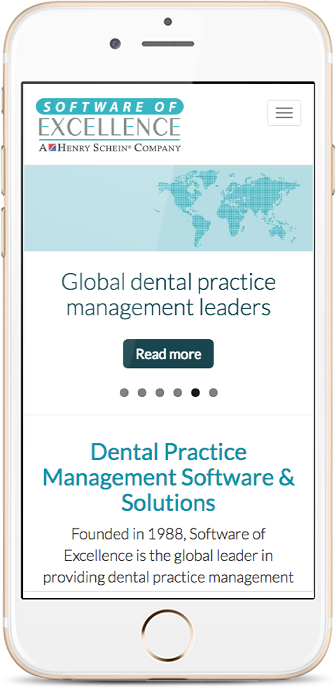 Services provided
Website design
Responsive design
Website development
Source control
Analytics setup
Goal tracking
Security updates
Multi-region setup
Have you got a digital idea you need built?
Get help making your business do better.
Tel: 09 282 3802
Email: team@webscope.co.nz
Or send us a message below.