Get better customer conversion and business efficiency with a Drupal CMS website
We help organisations achieve success online with websites built on the Drupal content management system.
Faster results with Drupal
"Webscope did a fantastic job of interpreting our brand and bringing it to life.
The feedback that we have had from our stakeholders has been phenomenal.
The website is performing well - the analytics are impressive, within a short period of time of the site launch."
Carla Sheldon - Project Lead, Auckland Kindergarten Association
We deliver effective, secure, mobile-friendly Drupal websites with a better return on investment – every time!
Use our strategy, design, and development expertise to create a custom Drupal website tailored to your customers, your business, and the way you work.
Drupal's open source framework and helpful community ensure a low total cost of ownership and fast, measurable results.
Marketing sites and landing pages
Online communities and customer portals
Customer relationship management (CRM)
Business systems and intranets
eCommerce stores
Software as a Service (Saas)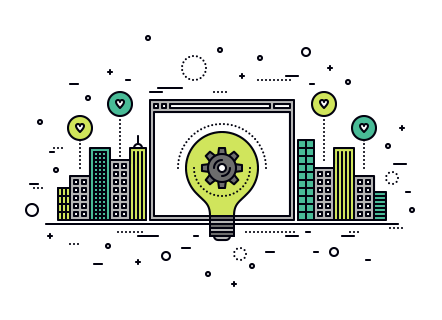 Boost your search ranking (SEO)
We build Drupal sites that rank well in search engines and give you control over what is shown in search results and social network sharing. Though content is still the king of SEO, we lay the foundation to get you to number 1.
Launch faster
Our deep experience developing Drupal websites ensures we can launch your website faster than you imagined. With hundreds of high quality, community contributed modules, and our agile process means our clients are typically online in 4 to 6 weeks.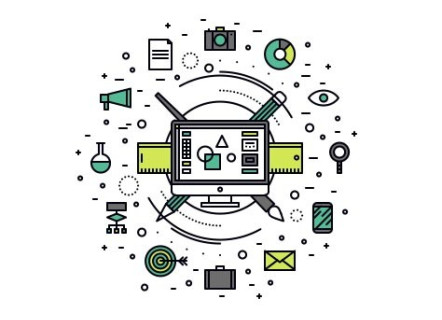 Improve your ROI
Our proven process helps you validate the return on your investment and constantly delivers real value. You'll feel in control of your time, budget, and scope, and see better results, faster.
Reduce hosting hassles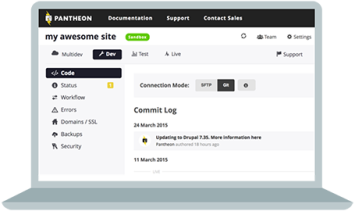 To ensure you and your clients enjoy the best possible experience, we've partnered with Pantheon.io to offer affordable, enterprise grade, cloud hosting for Drupal websites. Hosting on Pantheon means your website will be faster, more secure, and backed up regularly.
Remove the frustration of running your own website
Many companies have spent countless hours wrangling with an underperforming, difficult to administrate website, instead of focusing on growing their business and creating happy customers. Drupal websites are easy to manage, offer deep functionality, and work well across desktops, laptops, tablets, and phones. With a Drupal website, you'll be able to spend more time on what really matters.
Our Process
Our proven process produces measurable, valuable results, under a timeline, budget, and scope you control.
1. Define business goals
Step 1 is to define the most important goals for your business, identify the people who can help you achieve them, and outline what we need to give them to ensure success. We use this to validate your return on investment and construct an effective strategy.
2. Design and build
Step 2 is to create the Drupal website. We design the visual experience, code the solution, and test and implement it ready to go live. We take pains to create a successful launch plan to ensure you can enter your content efficiently and start ranking well with search engines.
3. Measure and improve
Step 3 is to measure the effectiveness of the Drupal website as early and as often as possible. The results of these tests will help inform future development and ensure you have the best website tailored for your unique needs. We also help with training and adoption of Drupal in your organisation.
Why Drupal
When our projects require a flexible and reliable Content Management System that's easy for our clients to use we turn to Drupal. Find out why millions of websites worldwide do the same by reading our blog post on why you should use Drupal for your website.
Get better customer conversion and business efficiency with a Drupal CMS website
We help organisations achieve success online with websites built on the Drupal content management system.
Get help with your Drupal CMS Website.
Tel: 09 282 3802
Email: team@webscope.co.nz
Or send us a message below.